Password Sharing within MasterDC
Last Update 13/12/2022
---
Sharing your passwords with our employees via email or even the ticket system in Customer Administration does not meet any security standards. Therefore, we highly recommend you use the Password Sharing section in Customer Administration for this purpose. This process ensures secure, encrypted password transmission between you and the MasterDC administrator.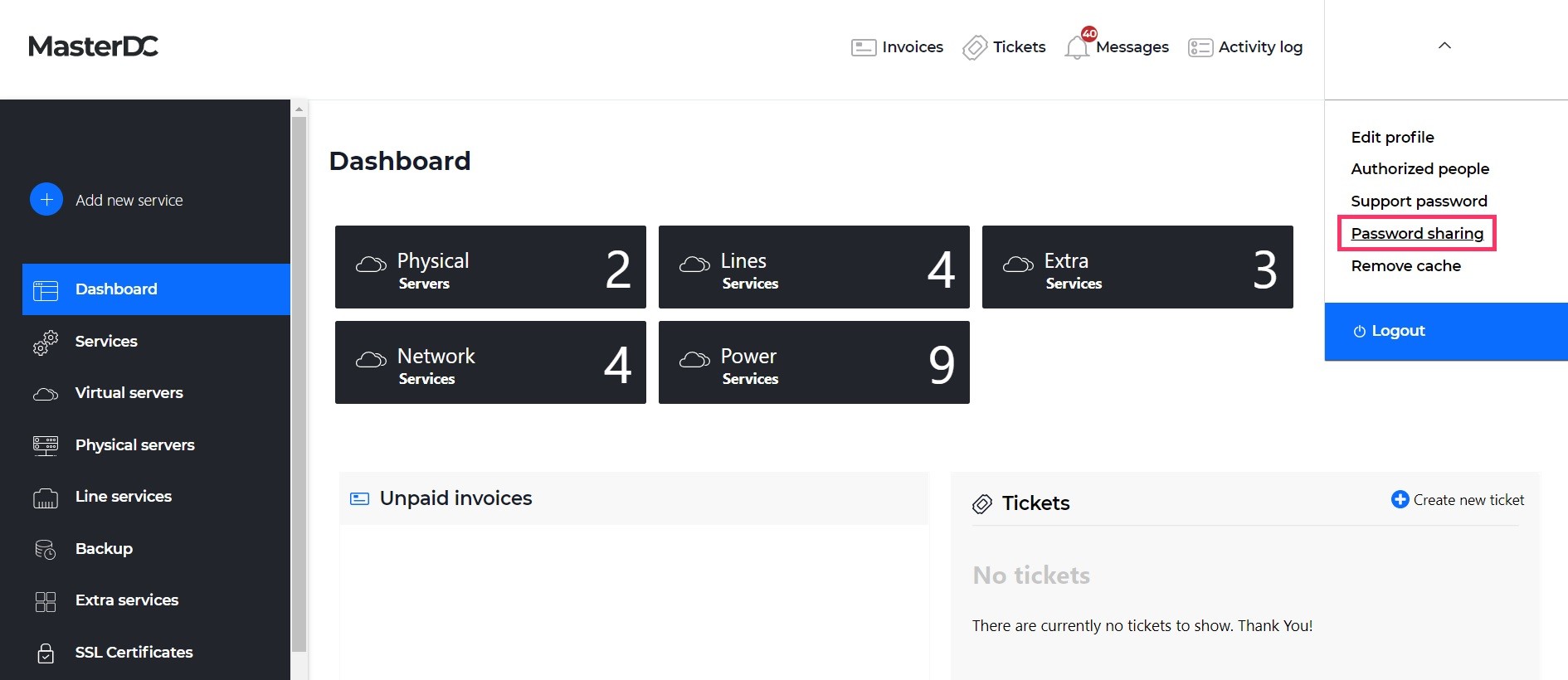 Retrieve Password
When a member of our technical team shares a password with you, you can retrieve it in two ways; using a link or a hash in Customer Administration.
Sharing via Link
We will send you a link, e.g., via email.
Clicking on this link will redirect you to https://admin.masterdc.com/en/, where you log in.
After logging in, you will see the password.
Note: The link can be used repeatedly, but only for a limited time, after which it will be invalidated. You can find the remaining time to retrieve your password in the Passwords to retrieve (Expiration) overview.
Sharing with Hashes
The employee refers you directly to Customer Administration and attaches a hash in the format, e.g., 21593-9896250001646-4921597.
After logging into https://admin.masterdc.com/en/, go to Password sharing via your profile on the top right.
Here you will find a password in the Passwords to retrieve section.
Click on View password.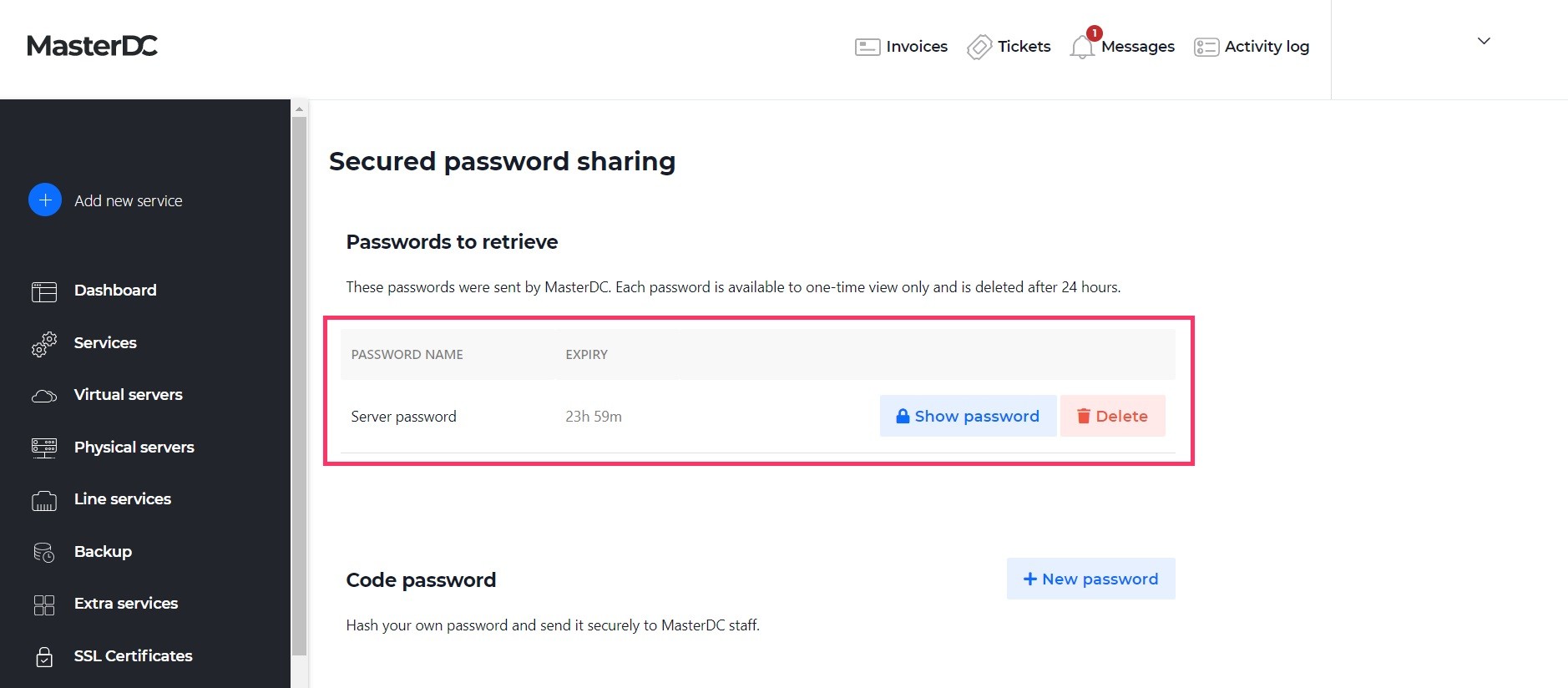 You will then be asked to enter the verification hash you received from us, e.g., via email.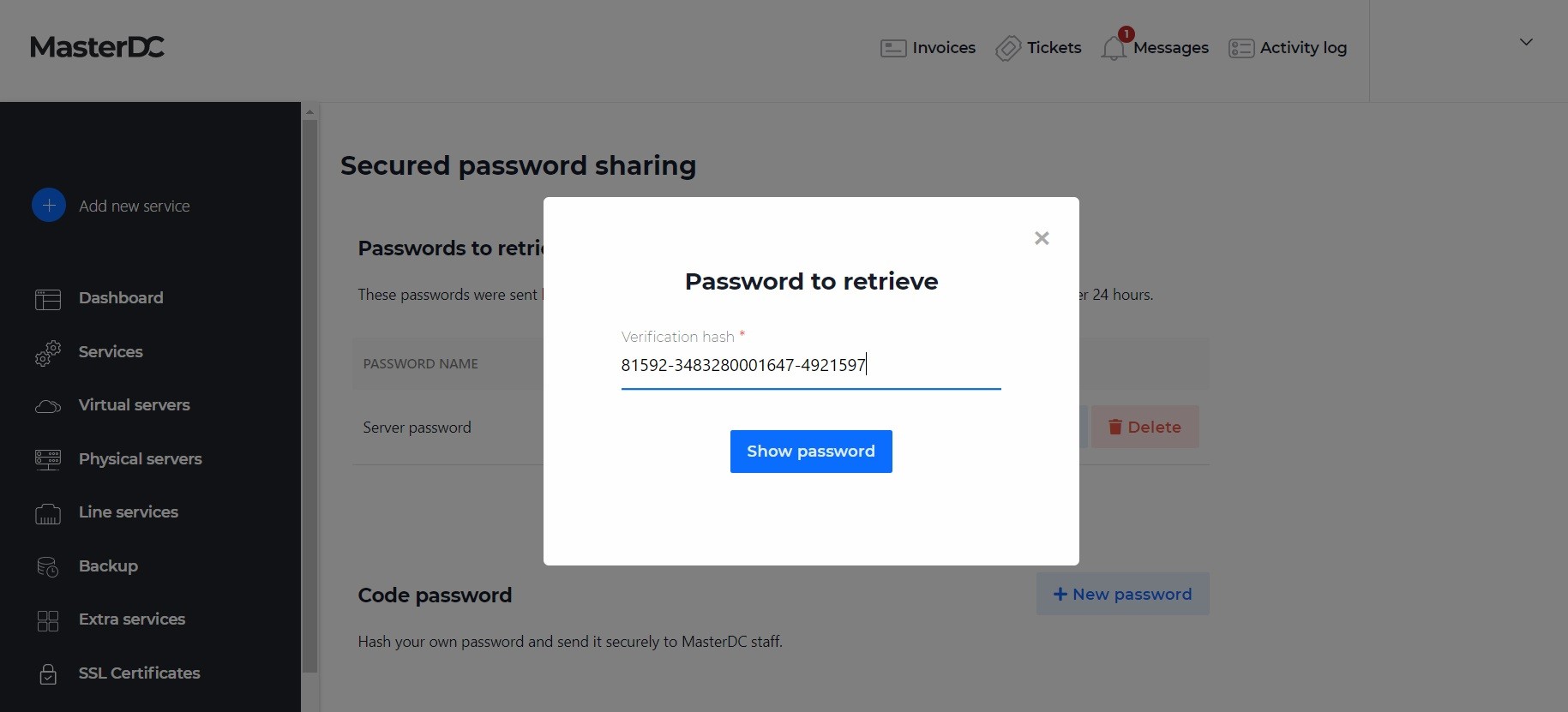 After entering the authentication hash, click Show password again, and copy the password immediately.
Notice: Each password is available to view one-time only and for a limited amount of time. Therefore, retrieve it as soon as possible after receiving the sharing notification from us.
Sharing Own Password
If you need to share your password with us, use the Code password option in the Password sharing section.
Profile > Password sharing > Code password > click on the + New password button.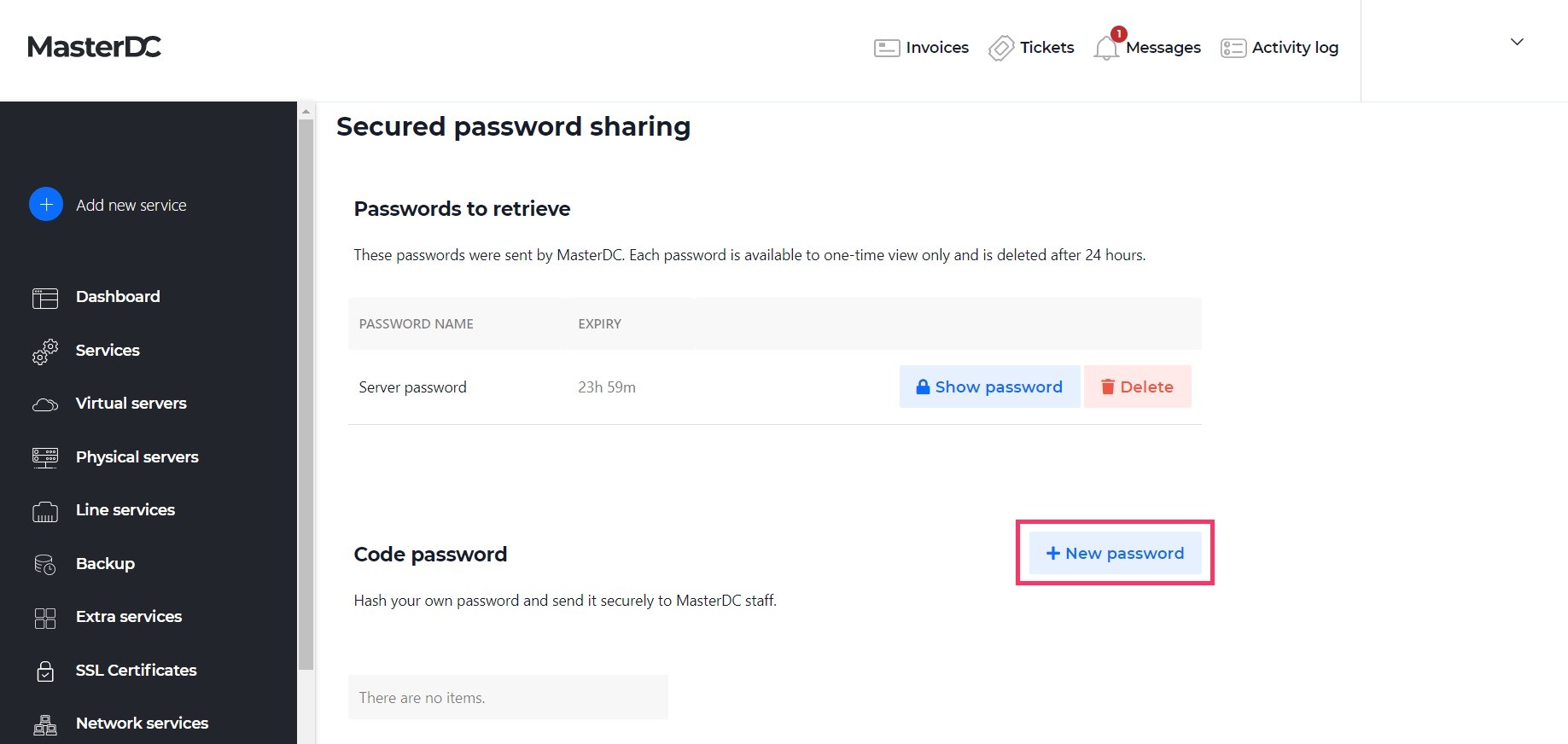 A table will then be displayed; here, you enter a password name for easy identification (e.g., Server password) and, finally, your password, e.g., 123456.
Then press Generate code.
A unique hash will then appear. Copy and forward it to our staff by email or any platform you use to connect with us.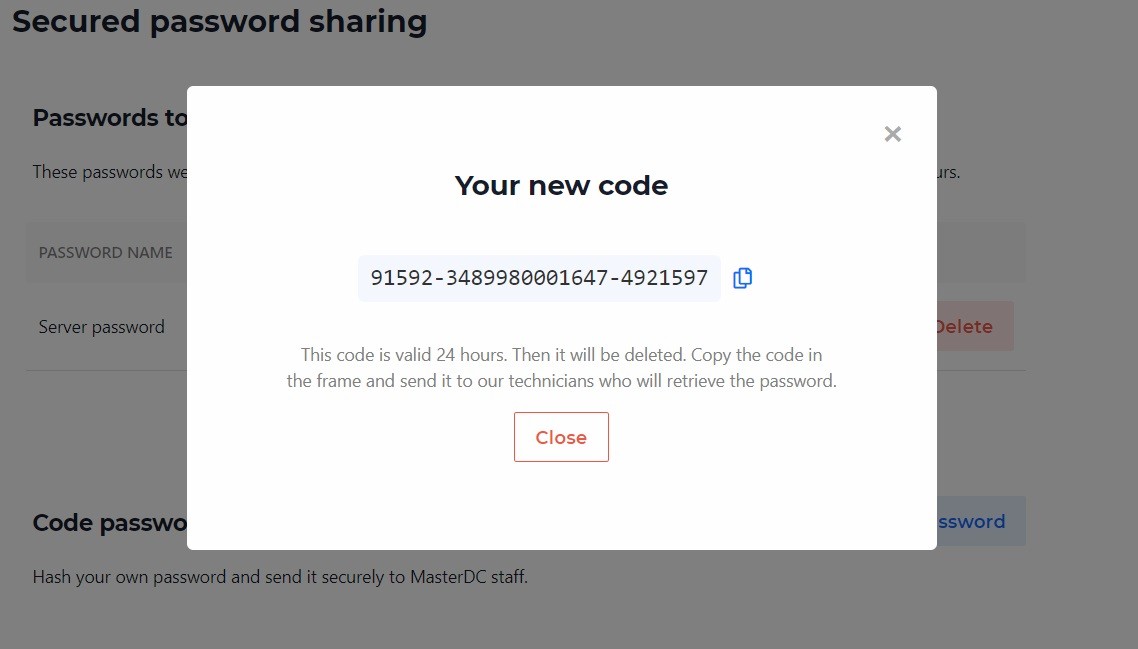 Notice: The hash is only valid for 24 hours. After this period, it is automatically deleted. To re-transmit the password, a new hash must be created.
Password Sharing Permission
The ability to create and share password with our IT administrators is a default feature of the main account in Customer Administration. If additional users access the customer system via Authorized people (sub-accounts), they cannot use this functionality until they are granted specific permission.
You can assign the permission to share passwords to Authorised people in Account administration: click the name on the top right > Authorized people > Edit. In the Permissions section, choose the option Passwords sharing.