SME Cloud: Choice Of Providers And The Importance Of Cloud Localisation In A Global World
The product portfolio of multinational providers offers almost endless possibilities. However, the benefits of the global giants' offerings are not endless. Domestic companies are also looking for local suppliers. As a result, Czech localisation (or cloud in Europe) is being welcomed by many of our customers; let us tell you why.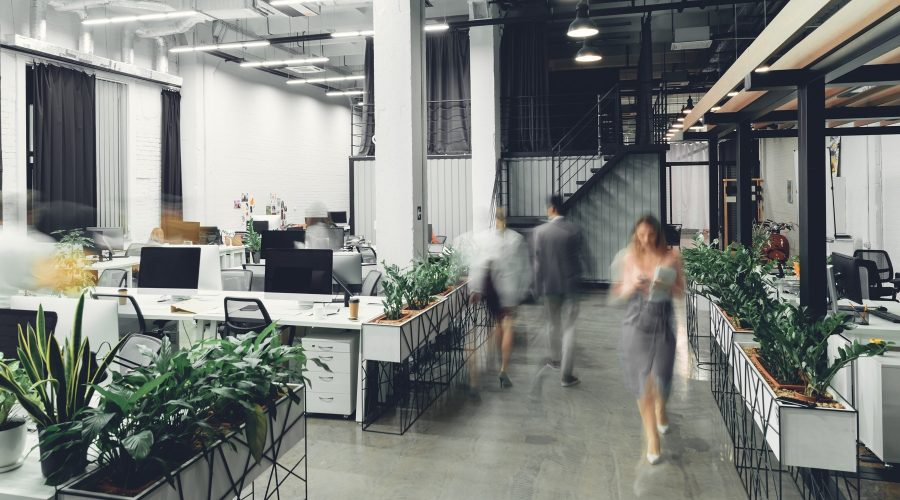 Regarding the choice of provider and the importance of cloud localisation, it is important to start by reiterating the basic division of the cloud, which should not be overlooked when choosing the future direction of corporate IT. Of course, the existence of public and private clouds is already common knowledge. However, the basic characteristics of these two cloud options are not yet very clear, and indeed, they may be slightly different for each provider.
At MasterDC, the term public cloud incorporates the cloud hosting service. It also provides individual customers with dedicated computing resources and a contractually guaranteed minimum availability of 99.99% (SLA). In practice, all services operated under cloud hosting benefit from low latency and guaranteed performance provided by the hyper-converged architecture of the cloud platform.
High-Performance Cloud With Dedicated Resources
Get a cloud server on a VMware platform and Dell Technologies enterprise hardware with a guaranteed minimum availability of 99.99%. You can also control it through an easy-to-use vCloud Director portal or choose the Managed Cloud option for maximum convenience and zero server management maintenance.
Full Range Of Cloud Servers
The private cloud is an advanced solution we design and operate for our customers to meet the project's exact needs. The benefits of a private cloud are mainly a more advantageous price for large workloads and higher security since all hardware resources, i.e., the entire cluster, are owned by only one customer. Furthermore, the system's overall setup and optimisation are customised for the specific use case.
The term public cloud is also often used nowadays as an overarching term for large providers such as AWS, Azure, Google Cloud, and others. However, in terms of services, the public cloud also represents products without guaranteed availability and is based on sharing resources between users. This is reflected in the lower performance or increased latency (these parameters at MasterDC correspond to our VPS hosting service).
However, shared resources and lower performance do not have to be a problem. On the contrary, such services represent a cheaper alternative and are perfectly adequate for running smaller, non-critical applications. The more powerful option, the so-called private cloud, is considered a service that guarantees users the performance and availability of the system.
Nevertheless, both variants have their use. In any case, it is a good idea to find the exact definition of public and private cloud from the provider in question early on.
Global Provider Tiers
Multinational providers supply a range of public and private clouds, which can cover the needs of a business, from computing power to network and security features. They also allow their customers to adjust capacity and draw on it as needed, even for short periods.
However, endless possibilities also come with certain limitations, for example, service tiering. Tiering at global providers divides services by level; the higher the level, the higher the price. As a result, users of lower-tier services must expect to face more frequent service unavailability or poor performance when there is an unexpected increase in computing capacity requirements.
On the other hand, the smooth operation of critical applications is ensured by higher-tier services, which also provide a greater choice of features and security services. However, the level of user support also depends on each tier. Therefore, higher tiers offer faster response times and, overall, more extensive technical support.
Despite this, just paying is not enough to upgrade to the next tier level, which is typically associated with certain organisational and technical changes. For example, sometimes, a change in service configuration is necessary; other times, compliance with security and data protection rules are needed, which requires additional costs. Therefore, customers must consider in advance whether they will be able to meet the provider's requirements.
Cooperation With A Local Provider
The tier system can be binding, and at some point, it will become unprofitable. The Czech market ranks among the most saturated in this respect, and thanks to favourable prices, even foreign companies are beginning to look for Czech providers. The most common motivators for cooperation include:
Full control over the data can be difficult for multinational providers. Of course, there are also many security measures involved, yet data is processed and stored across borders or outside the European Union. This is especially true for companies accountable to various regulatory and legislative requirements, who must then look for a second location just for data storage and, at additional cost, acquire dedicated circuits for more secure and faster transfers.
Technical support depends on the service tier, and the primary language for communication is usually English, sometimes broken – due to outsourcing support to a provider in the context of reducing running costs. For local providers, the response time for incoming requests is usually the same for all customers, regardless of service type. As a result, less pressure on the technical support team gives service users more space to describe their requests. In addition, due to communication being in their native language, it is also easier to explain and resolve the problem faster.
Escalation of the problem may take time. The primary contact for multinational providers is the so-called L1 support, who help with basic operations, and if the customer is not in a higher tier, passing on more complex problems to specialist technical staff is lengthy and involves waiting for the specialist's working hours. However, with local providers, these processes are faster, especially for critical requests, and escalation to L2 or L3 support is usually immediate.
Individual approach and flexibility are the top motivation for working with a local provider. As a result, the provider can normally tailor a solution to the customer's specific requirements, allowing more flexibility when responding to their needs and dealing with less bureaucracy.
What About The Costs?
A contentious point of choice is usually the cost. Basically, it is impossible to say which option is more economical. However, the breadth of services and number of customers allows multinational providers to make frequently used products available at lower prices. On the other hand, there is still tiering, which comes with some disadvantages. Therefore, solutions can become more expensive in the long run as the requirements grow.
A local provider is typically more expensive, and one of the many factors is because of the higher level of support needed for all users indiscriminately. These aspects are also reflected in the service price. However, cooperation with a local provider involves more flexibility and individual and close collaboration on specific solutions or technical support, regardless of whether the customer is a basic VPS or a robust cloud customer.
In both cases, prices will vary depending on the specific project, requirements, type of service, and the situation in general. The selection will also not be possible without analysis, comparing offers, and evaluating the most suitable solution for the company.
Optimisation Of Traffic In The Cloud
If you already run a cloud for your business data, it can be a good idea to review your solution from time to time. The design and configuration of the infrastructure and applications running in the cloud affect efficiency, scalability, and costs associated with operations. The layout of virtual machines, application tiering, or data transfers also matter.
A good start is monitoring the workload of your cloud resources. Measuring the CPU, memory, disk space, and network usage will help identify overloaded or underused resources and determine the most expensive applications. Optimisations can include moving to a cheaper instance, deleting an underutilised one, or restructuring the service altogether with a more powerful system on the back end.
At MasterDC, we help customers with solution optimisation, not only in reviewing existing services operated in our data centres. For example, we can optimise a database affected by an inappropriate configuration causing frequent system unavailability through DBaaS.