Unwanted Spam Calls: How to Verify Them?
Unsolicited scam calls can be very costly, there is a simple way to get rid of them. Spam calls are on the rise. There are more than 2 billion unwanted spam calls each month in the United States alone. You cannot recognize a robocall at a glance that is why you will need some help in identifying scam and telemarketing calls. There are several ways you can give a try.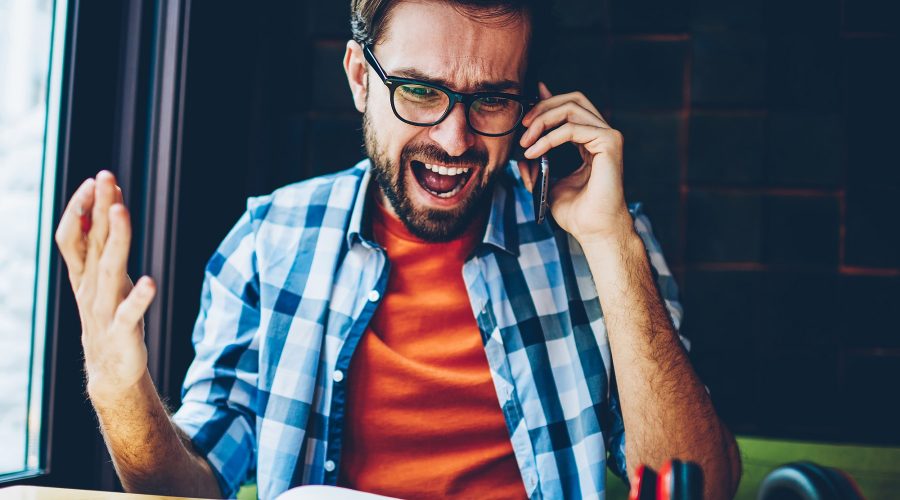 No one likes spammy robocalls and scammy telemarketing calls. Every time an unknown number calls you there could be an annoying spam call on the other side of the phone. Not only do they waste your time, but they can also be pretty dangerous, too. You can be never sure if it is safe to pick up an unknown number.
They can be especially annoying if you are in the middle of a business meeting.
According to the Federal Communications Commission, Americans receive 2.4 billion unwanted spam calls each month. Robocalls are, indeed, illegal. However, legal action might not be enough to protect you against them, as Charles Kennedy, a senior adjunct fellow at TechFreedom, said to The Washington Post.
Stop unwanted spam calls
Robocallers might be targeting you often if your number is a bit more public. If you work in business or in any other area where you use your phone number a lot you might find yourself receiving a higher number of unwanted spam calls. You probably need to pick up the phone every time an unknown number calls you and sometimes these end up being telemarketing calls.
So how can you immediately protect yourself against those annoying spam callers? You have 3 options:
blacklist and block some annoying numbers in your phone;
find out what phone number it is in a reverse phone lookup;
download an app that will do all that automatically for you.
Most of the mobile phones have the option to block certain numbers. When you blacklist a number, that caller won't be able to reach you. However, there is a catch. How will you know it is a spam caller in the first place? You would have to first pick up the call, go through the unpleasant experience and only then you could block that scammy phone number. Wouldn't it be great to know beforehand if the number that is calling you is safe or should be left unanswered? That is what an international reverse phone lookup is for.
The power of an international reverse phone lookup
In this day and age, we already know of millions and millions of scammy and spammy numbers. They are all stored in a database and you, too, can have access to it. There are websites such as BlockSpamCalls.com that offer a free international reverse phone lookup with more than 20 million numbers in its database.
It works really fast, it is simple to use and completely free. You type in the number you want to look up and in a few seconds you already know if it is safe to pick up, call back or not. You can also report a number if you identify a new spammer. That way you will help other people not to waste their own time and money, too.

This method is ideal when you have some missed calls from an unknown number and are not sure if you should call back. You can look up that number on the BlockSpamCalls website and know instantly if you can trust that number.
However, we all know there is an enormous amount of telemarketing and scam phone numbers. It is not possible for you to identify, look up and block all of them. If you want to get rid of these calls for good you need something more effective and user-friendly. You should give a try to a call blocking app.
Get a call blocking app
There are apps for anything and everything, these days. They are built to make your day simpler and more enjoyable. Call blocking apps are designed to protect the user against robocalls, telemarketing calls, spam callers, scam callers and all other unsolicited and annoying calls.
How does a call blocking app work?
Any time an unknown number calls you the app searches for that number in its database. So you will be able to see on your screen if that particular number is trustworthy or suspicious. You can immediately pick it up or refuse it based on that information.
The app settings also allow you to completely ignore all suspicious numbers. You won't even know you got a call. You will be never again interrupted in the middle of an important business meeting by an annoying telemarketing call. But do not worry, all your saved numbers will be able to reach you just fine.
If you have an iPhone we recommend the app Numbo that will help you get rid of all annoying spam callers. Your saved contacts won't be affected in any way. The Android version will be released soon, too.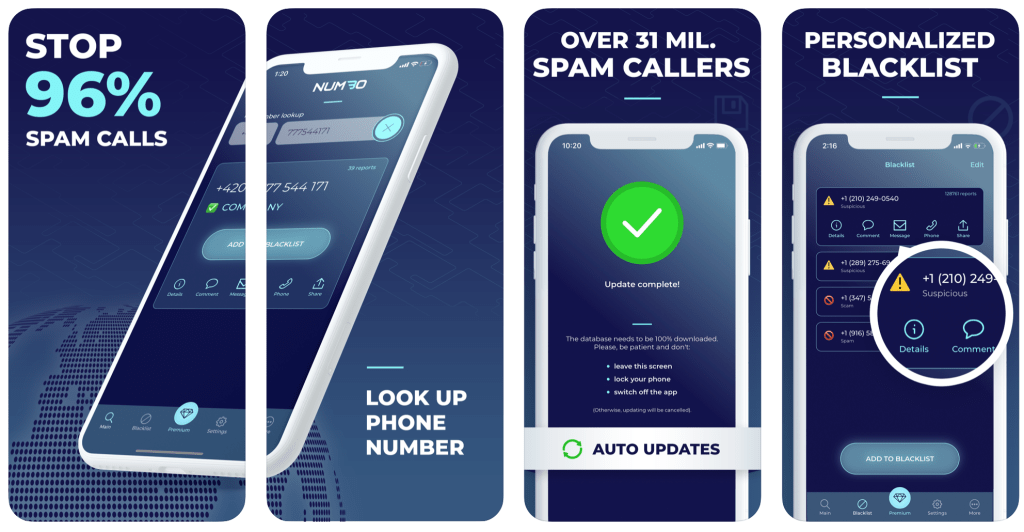 So now you know how to protect yourself against annoying spam callers. Do not let them waste your time and money. Search for the unknown numbers in the international reverse phone lookup and block them on your phone or download an app that will do all of this automatically for you. Enjoy a spam-free life.
The author works as a marketing specialist at MasterAPP development studio.