8+ of the BEST Web Monitoring Tools in 2019 (Free and Paid)
Choose the best web monitoring for your websites and servers Are you always thinking about him? Do you have trouble sleeping at night because of him? Does it drive you crazy when he's unavailable? If these questions made you think of website availability, this article is for you. We'll break down which tools can help you maintain control over your website's uptime while using as little effort as possible.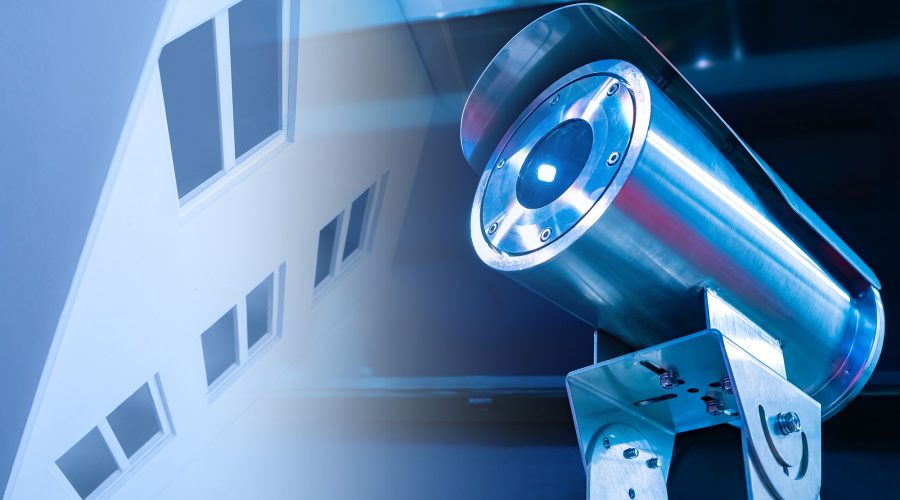 In a world where online stores and new company websites are springing up like mushrooms, ensure that your website is always available has become incredibly important. This increase in competition means that not only is downtime inexcusable, but it can lead to losing droves of visitors and existing customers.
This, of course, means that DDoS attacks (a tactic that floods your network with phony data requests, knocking it offline) are becoming all the more dangerous to your company's bottom line.
Some of you might think, "Eh, I'm a small company. No one's going to target me, right?" Unfortunately, trends point to the opposite. All it takes is an upset local competitor to launch an attack on your site to start stealing your customers.
So, in a world where virtually every business, no matter the size, is at risk of DDoS attacks, how do you deal with it?
Fortunately, thanks to a wide variety of web tools available, it's incredibly easy to implement web accessibility monitoring nowadays. But, finding one that's free and fits your needs can still be a bit of a challenge.
Well, as you've probably guessed already, we've done the work for you so that you can compare the most popular monitoring tools and their features in one place.
Features to Focus On
There are a few key features you should look for in web monitoring software, including the number of monitored addresses that it supports, and how frequently it checks your site.
Data retention is also an important feature (the longer amount of time, the better) when it comes to reverse analysis and evaluation. This feature can also help speed along the troubleshooting process by letting you spot errors or interruptions on the service provider's side.
System alerts features are also a vital part of any monitoring tool since they determine how quickly you're able to respond to a problem. Some platforms put limits on the number of recipients you can add or how many alerts you can receive in a month. Others will offer perks like push notifications or SMS alerts, but keep them as paid features.
To make this decision easier for you, we've gathered information on some of the top four monitoring platforms, including info on their paid and freemium versions, and compared them with the most popular paid tool, Pingdom.
Top Web Monitoring Tools (2019)
Name
Monitors
Check interval
Data retention
Alerts
Uptime Doctor (free)
5
1 min.
1 year

Email
50 push notifications/ month
SMS ($0.40)

Uptime Doctor (paid)
10-40
1 min.
Unlimited

Extra: unlimited push notifications
Cheaper SMS ($0.20– $0.40 ***)

Freshping (free)
50
1 min.
6 months

Email
Slack
Twilio – SMS $0.0075 **
Other applications

Freshping (paid)
60-100
1 min.
6 months
Monitor2 (free)
2
1 min.
Unknown

Email
SMS ($0.12 first 10/month free)

Monitor2 (paid)
5-500
30 sec.
Unknown
Downtime Monkey (free)
60
3 min.
90 days

Email
Slack
SMS ($0.09–$0.17***)

Downtime Monkey (paid)
1-1000
1 min.
2 years

Same as free plan
Cheaper SMS (10% discount, First 5–200 SMS free***)

Pingdom
10-250+
1 min.
Unlimited

Email
Applications
SMS (50–1000 included in the price***)
* offers a free trial of paid plan ** With Twilio integration *** Rate based on plan
Other useful features
Besides the ones we've listed above, there are other useful features that you might want to keep in mind. For example, Uptime Doctor's paid version allows you to define the dependencies between the servers and the switch. If you run several sites and the server crashes, this feature will ensure that you only get one alert, so you don't get a flood of notifications whenever there's an outage.
A scheduled maintenance tool is also a feature you should watch out for, so the platform doesn't notify you every time your system undergoes planned maintenance.
Freshping's paid version helps you with SSL monitoring, and even includes an SSL certificate expiry monitor tool. To see an example, you can manually run an SSL check on SSL Shopper (here's one we ran for Google.com).


Freshping's interface is simple and clear. Source: Freshworks.com
If you're looking for more advanced notifications, Freshping can help with that too. Whether you need to adjust your downtime notifications, customize Slack templates to fit your needs, or receive various reports, check out Freshping.
Monitoring2's free version allows you to write your own scripts that are triggered the moment a server or page either stops working or starts working again. Downtime Monkey's free version gives you weekly average webpage response reports, and their paid version offers content monitoring, which scans pages for keywords or phrases, and if they're missing (thanks to a 404 error page or hackers changing content), you'll get an alert right away.


Downtime Monkey´s simple graphics illustrates how monitoring notifications work. Source: Downtimemonkey.com
If you're creating pages in WordPress and you need some basic monitoring, you might want to check out the JetPack's free plugin, which provides availability monitoring along with a variety of other useful services. Just don't expect too much from JetPack, like wanting to receive notifications from sources other than just email, since it isn't a very extensive or complex solution.
It's worth mentioning that there are a slew of other free monitoring tools and services out there, like CULA, Uptime Robot, Status Cake, NixStats, DownNotifier, Free Website Monitor or Servitor, but the essential functions of these tools usually aren't anywhere close to the ones we've listed in the table above. For example, their webpage checks are spaced much further apart than the standard one-minute interval that you can expect from your typical top tools.
While Pingdom is definitely the most popular paid tool, we'd say the next best tools worth mentioning are Uptime (21-day free trial) or Site24x7 (30-day free trial). If you're wanting to pay for something to take your WordPress to the next level, you can check out ManageWP or Super Monitoring.
Do you know that...?
In Master Internet, we use a monitoring tool Nagios to monitor our systems and we offer it as a complimentary service to our customers too. Customers subscribed to managed services have availability monitoring already included in a price.
More about availability monitoring
What else can I monitor?
Most of the tools we've listed above monitor website and server availability, but there are plenty of other monitoring tools out there that can monitor all kinds of things, including connections, clouds, data centers, content, SEO, pop-ups, application performance, and web accessibility.
If branching out into those other areas interests you, check out some of these other monitoring tools:
Monitis
Monitis can run website and server checks every minute, retains data for two years, and can send alerts using through email, in-app notifications, SMS, or even voice calls, but the platform does so much more than just that.
The platform also monitors content, connections, and provides documentation and SDKs for all popular languages including Java, Perl, Python, PHP, Ruby, and C#.


You can see in real time on Monitis website how many checks and warnings their tool sends. Source: Monitis.com
Acronis
On top of monitoring websites and servers, Acronis also keeps an eye on your connections, OS, clouds, data centers, and applications on one dashboard.
You can prioritize alerts based on your needs, and instead of just offering your standard email and SMS notifications, they also offer voice call alerts. And, if you want to monitor something more specific, they let you insert custom script or shell commands.
Nagios
Nagios may be complexed, but it's also one of the most comprehensive monitoring solutions on the market. It uses up a ton of memory, and you'll probably need an expert to set it up for you, but it's easily one of the best solutions for someone who's managing dozens of websites, servers, or applications.
They also have an extensive library of plugins that you can use, and if you don't find something that fits your needs, they allow you to program and implement your own custom scripts and extensions.
But, you don't have to deal with the complicated setup. Here at MasterDC, we use Nagios to monitor our systems and we offer it as a complimentary service to our customers.
So if you're interested in taking advantage of the most comprehensive platform in the business without dealing with the pains of setting up and maintaining it, learn how MasterDC can help here.
Terms to Know
Check interval – Specifies the amount of time between when the platform runs checks on your website or servers. (For examples, if the check interval is 30 minutes, and something happens directly after the check, you won't know for another 29 minutes until it checks again.)
Data retention – The amount of time your data is stored. (Obviously, the longer, the better.)
Test locations – Monitoring tools use locations to test your site's availability from around the world. Some tools allow you to run these tests from specific locations. Try it for free at Free Site Status.
Non-HTTP monitoring – Deals with more difficult to monitor non-HTTP objects, like PDFs or Word documents.
Root cause analysis – If a simple "Your site is down" notification isn't enough info for you, you can use root cause analysis to give you a more in-depth answer into what happened.
SSL monitoring – SSL is a protocol that provides web encryption and authentication when web sites communicate with each other. This functionality makes the process more secure.
Threshold alerting – Also known as "Granular alerting" or "Alert escalation," threshold alerting helps you consolidate or eliminate duplicate or pointless notifications