Best relaxation apps for IT minds
Working as an IT requires lots of concentration and sometimes it is necessary to go through high doses of stress or mental fatigue. Although many would like to escape from work for a year, not everybody can make such kind of decisions in the middle of a promising career. Luckily, there are some relaxation apps to deal with situations of stress and anxiety. Take a look at these alternatives and relax the mind when you need it most.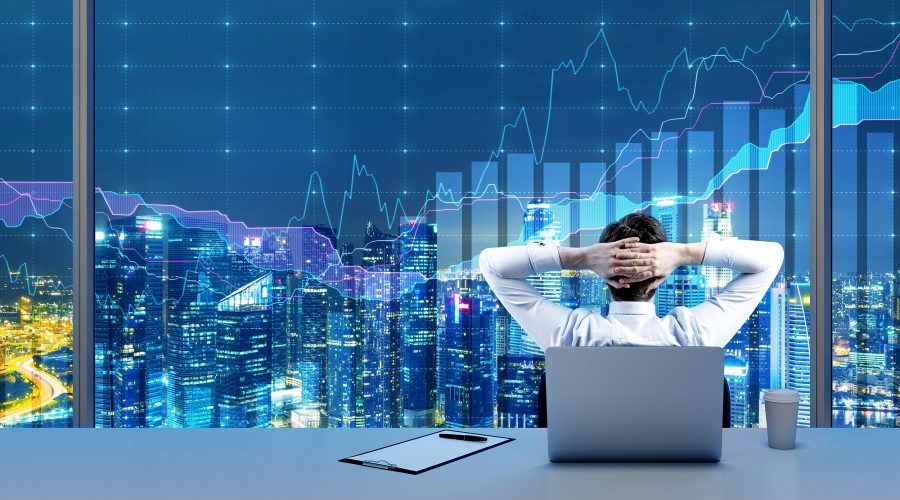 Creativity can not only help you be more productive at work, but it can also lower your anxiety levels. One proof of this is Colorfy, which offers color therapy for adults to relax their minds, forget problems for a few moments and have fun.
Colorfy library offers around 100 thematic templates to paint and express your creativity. The application has tools such as color palettes, filters, patterns, harmonies and much more. You can even create your own design from an instant. This relaxation app is free and available for iOS and Android.
Lately, you are more anxious than usual or feel that you are experiencing burnout symptoms? Inner balance is one of those relaxation apps created to help you with improving your mood. You just need to place a special sensor on your earlobe to start measuring your heart rate.
Through the signals transmitted by the sensor, the application interprets levels of emotional stress and coherence. It also guides you to reduce fatigue, improve mental focus under pressure, move from reactive to calm states, build resilience, improve coordination and more.
To use Inner Balance you, will need the HeartMath HVR Bluetooth sensor or the HeartMath ray sensor.
Maybe the solution to your stress is in your hands and acupressure can demonstrate it. This app guides you to detect the sensitive points of your hand that it can release tension and mental fatigue. The acupressure map shows you which areas of your hand should be stimulated through combinations of 90 points. With Acupressure, you can relieve anxiety and physical discomfort such as back pain.
Sleeping properly is one of the best ways to help your body and mind recover from stress. Pzizz takes care of your sleeping using psychoacoustic science. While playing so-called "dreamy landscapes" optimized with different sound effects, Pzizz relaxes your mind during the night or when you want to take an energizing nap.
In addition, the application's focus module is an assistant that will help you finish your work on time and effectively. Through the sound frequencies, Pzizz will put you in a state of absolute concentration that you can leave later through its "cooling section".
Pzizz has been validated clinically as an effective tool for sleep regulation. You can adapt it to your age and daily activities to generate an appropriate program for you.
Some people say that Headspace is one of the best relaxation apps out there. Maybe they are right since it has a million subscribers already. Headspace was created by a Buddhist monk to reduce anxiety by inducing to states of meditation.
It does not matter if you are a beginner in mediation or do not believe so much in these therapies, Headspace contains many exercises to introduce you in this discipline. You can try the free version of the app which includes a basic package with a ten-day course. The paid subscription contains hundreds of guided meditations designed to focus, exercise and sleep.
If you do not have much time for long meditations, Headspace offers mini meditations for a quick restart, SOS sessions to relief panic and stress, moments of awareness and more. In summary, Headspace is like having your personal meditation teacher all the time with you.
Take a break and breathe with Pause. This app is designed to reduce the levels of anxiety and negativity you may experience during projects that require big mental effort. Pause uses principles based on Tai Chi and cognitive science to relax and help you focus at work. All you have to do is to place and move your finger on the screen of your phone while the application does the rest to help you get rid of stress in minutes. Pause has been tested and validated using EEG technology.
Essence offers therapy with different breathing exercises to relax the mind and release muscle tension. The interface is quite simple but practical and teaches you the 4-7-8 breathing technique through a sphere that expands and contracts to guide the rhythm of your breathing.
SAM is an application developed by the University of Bristol to help people with high levels of stress. SAM allows you to track and measure your positive and negative emotions. According to the results, you will have in return a series of scientifically proved exercises to reduce anxiety.
SAM has its own social network where you can share confidentially with other people any topic related to stress and anxiety. The SAM community can help you find more tips to start leaving the stress area.
Mindshift was designed to help young adults and children cope with stress and anxiety. Mental change tools will help you to develop better ways of thinking and measuring your sleep, intense emotions, perfectionism, social anxiety, performance anxiety, worry, panic, and conflict. Mindshift is like a portable coach to help you in any stressful situation.
Do you know that...?
Master Internet has been providing cloud hosting services for 20 years. With our cloud you can free yourself from investments in aging hardware and adapt capacity and performance to your needs. Our cloud is built on the latest Dell technology and operated in our own datacentres.
More about Cloud Hosting