Find the best free firewall for Windows to protect your PC
Firewall history goes back to the 90s when multiple security fails were detected in the first Windows versions. These vulnerabilities in Windows forced experts to work on the creation of an application capable of protecting the system by blocking malicious or unwanted traffic from the network. Thus the Windows firewall was born as a defense for networks and computers. However, for many experts, the Windows firewall hasn't met the expectations of a robust barrier against intruders. For this reason, several developers have created their own versions of free firewall to protect systems and networks from cyber-attacks. In case you are looking for the best free firewall to protect your computer or infrastructure, take a look at the following options regardless of what Windows version you have.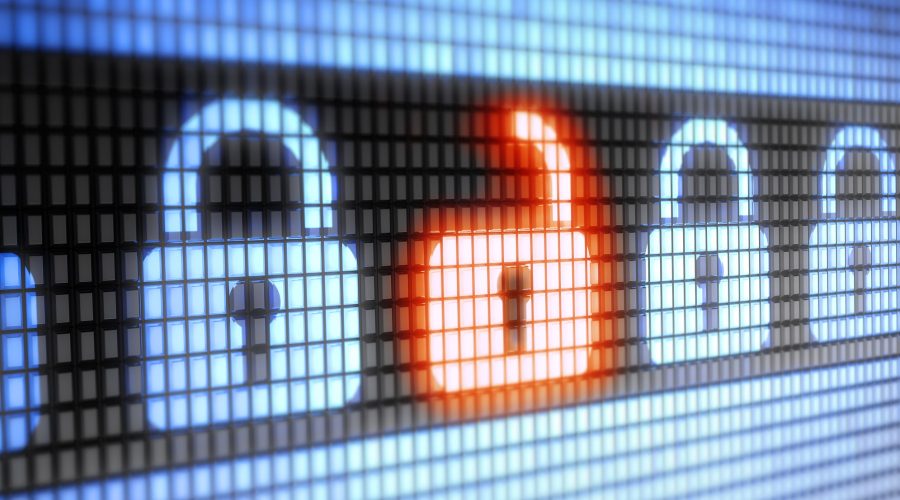 Are you bothered by the pop-up windows that appear every minute with notifications from your firewall? Forget about this with Tiny Wall. Its simple and fast design prevents the firewall to overload system memory and avoids interruptions of the workload with constant notifications. Tiny Wall is so light that only needs 1 MB of HD space.
Tiny Wall aims to improve the security of Windows Firewall itself through a simple configuration that does not require an expert. Its whitelist features allow applications to connect safely to the Internet, reducing the risk of intrusion. You can control Tiny Wall through hotkeys.
Although it does not have the simplicity of Tiny Wall, Zone Alarm was one of the pioneers in the firewalls world. Actually, many considered as one of the must-have applications and best free firewall.
Throughout the years, Zone Alarm has been adding new functions. The 2018 version offers utilities such as open port hiding, direct connection to DefenseNet, identification of unreliable traffic, full stealth mode and deactivation of suspicious programs that can hide malware. Zone Alarm is updated in real time to guarantee the most complete threats database.
Although Zone Alarm is one of the most trusted free firewalls on the market, it has pre-set settings that users may not like so much. For instance, setting up Yahoo as your home while installing the application. However, this is not a big problem. Just pay attention to the installation process to set up Zone Alarm as you wish.
Do you know that...?
For customers of Master Internet, we offer two options of firewall to protect their servers? High-performance new generation firewall FortiGate Fortinet, or an affordable alternative pfSense.
More about firewall
Glass Wire is a type of mask or interface that is installed in the Windows Firewall. Its strength comes from the monitoring of all the incoming and outgoing packages managed by the computer or a network, as well as the applications that are receiving and sending data.
Wire monitors all applications attempting to gain access to the Internet and always requests administrator authorization. The seemingly excessive tracking of incoming and outgoing connections that Glass Wire applies is appreciated by those whose systems are susceptible to frequent cyber-attacks.
If you want more control over the connections of your devices, you can hire the premium version that allows you to monitor devices such as webcams, remote connections and more.
Although OpenDNS is not exactly a traditional free firewall, it offers security alternatives that look like a firewall. OpenDNS configures your router to protect against unwanted incoming connections. The application connects to the Internet through OpenDNS services, so the protection covers all devices within your network.
OpenDNS is capable of preventing phishing attacks, it also blocks all previously registered threats in your database, applies security filters for children and more. You do not need to be an expert to configure the application. OpenDNS provides a step-by-step manual to configure it on any device.
The best feature of Comodo Firewall is called sandboxing. With this free firewall, it is possible to run applications or programs isolated in a sandbox. Comodo Firewall also offers sandbox versions of Firefox and Chrome for safe browsing.
Comodo has security utilities such as setting permissions to access different networks and assigning inbound and outbound traffic controls for specific programs.
Comodo Firewall installing comes with Comodo Dragon browser and Yahoo will be set up as your default homepage. So, in case you don't like these presets, pay attention to the installation process to deactivate them.
You can use this free firewall in easy mode or expert mode. The easy mode blocks by default all the program requests to connect to the internet.
When any program wants to connect to the Internet, Ashampoo Firewall will notify you and ask if you wish to grant connection permissions. This way you can manually establish which programs can have incoming and outgoing traffic.
Ashampoo Firewall has a feature that allows you to block all traffic instantly with a click as soon as you suspect that a virus has infected your computer.